Who is Oliver Waespi?
The news is out since December 2015: the Paris Brass Band is proud to work with Oliver Waespi on a new piece. The adventure started few months ago and the piece will be created next Monday (January 11th) at the Auditorium of Conservatoire Marcel Dadi (Créteil), was ordered by the Paris Brass Band and ADIAM94, in cooperation with the Conseil Départemental du Val de Marne and the DRAC Île de France.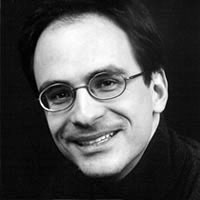 Marc asked for a special interview with Mr Oliver Waespi so everyone can know a little bit more about this great composer of the last decade. (The interview was initially in French, the translation was done from the original version that can be read from there).
Com PBB : Hi Oliver. Could you start by telling us about you, your work, so our readers would know a little bit more about you?
Oliver Waespi : I studied music composing and directing at Haute Ecole des Arts in Zurich, and a grant from the foundation Landis&Gyr brought me to the Royal Academy of Music in London where I pursued studies in music composing. Among my professors were Gerald Bennett, Peter Maxwell Davies, Brian Elias, Klaus Huber, Andreas Nick or Alfred Reed. Since then, many projects brought me to collaborate with national and international famous bands, in many countries, from Europe to the US, in Australia or in China. As a complement to my composing activity, I teach composing at Haute Ecole des Arts in Bern, I give lectures in composing in several countries and I am a consultant on musical contests.
Com PBB : How would you define your work and your composing aesthetic? What are your main influences?
Oliver Waespi : It seems difficult to define my own music or to determine a specific contemporary movement. Listening to so many different types of music makes me think that step after step, I come closer to my proper style. I was probably influenced by contemporary and classical traditions, jazz, funk and blues music, vocal pop and movie soundtracks. My music works as some sort of a fusion between all of these and my personal vision. This vision reflects perhaps our cultural, societal and musical time that is not homogenous at all.
That being said, when I compose, I try to leave the philosophical or sociological thoughts to use all energies and musical logic. In my music, important elements pulses from one hand, as grooves more or less seeable, and on the other hand spacial writing with lyricism and expressive themes. Research of harmony is also important, even if now I develop simpler structures than from the past
Com PBB : You played the guitar, the trombone, also you compose for several instruments and bands, but do you have a favorite musical environment?
Oliver Waespi : I have always been attracted to orchestral music, for symphonic orchestras as well as for wind orchestras or brass bands. From my orchestral pieces, I'd like to mention « Islands » for which I received the George Enescu Prize, « Viaduc » for the BBC Philharmonic Orchestra or the Double Concerto for guitar and flute for the Kymi Sinfonietta in Finland, a piece that brought me back to my own instrument. I could also mention « At the Crossroads » that was ordered by the Orchestre Philharmonique de Jena and the Brass Band BlechKLANG in Germany, and that allowed me to work to combine two musical traditions that I love. Among my pieces for brass band, I can mention « Audivi Media Nocte », « Traversada » or « The Graces of Love ». I also compose for wind orchestras with « Skies », « Il Cantico », « Legenda Rumantscha » or « Divertimento » that was given by the great Orchestre d'Harmonie de la Région Centre, directed by Philippe Ferro recently in France.
In parallel I compose vocal music, for exemple for the BBC Singers or the Helsinki Chamber Choir. Chamber music is also part of my repertoire, with for exemple « Weisser Atem » string quartet or for the Brodsky Quartet in London, « Tanztheater" for the Orchestra and Contemporary Ballet of TaG or « Ad Astra » for the Nouvel Ensemble Contemporain and the soprano Eva Nievergelt, texts from Friedrich Dürrenmatt. Sometimes, short pieces for chamber music allows to develop new energies and ideas that would grow and mature in the longest pieces.
Com PBB : What are your short term projects?
Oliver Waespi : 2015 was a splendid year for me: I wrote for contemporary orchestra and a soprano,  for choir and orchestra, for brass band and in Jena, for brass band and symphonic orchestra playing together. These days around New Year's Eve allow me to relax a little as I can already feel new ideas to develop. I will work on projects for wind bands, brass bands (I was asked to compose for the WMC 2017 in Kerkrade) and symphonic orchestras.
Com PBB : As a composer, what would be your dreamy opportunity?
Oliver Waespi : First, I am grateful for being able to make my musical dreams come true thanks to all orders I have. As for my new projects, I would like to pursue my research on rhythm and sound space in a huge musical piece. I already started to work on that. Also, I would like to explore some types of vocal music, as singing cycles with choirs or an oratorio. Step by step I try to come close to important pieces and I think I crossed a gap last year with « Out of Earth », a canvas that lasts 45 minutes and based on creation mythology from Ovide, for great wind orchestra, ordered and created by the orchestra Aulos.
Com PBB : The Paris Brass Band discovered your work in 2012/2013 with « Audivi Media Nocte » but how did you know the PBB?
Oliver Waespi : I first heard the PBB via an impressive demo CD I received for the European Championship in Rotterdam. I have been seized by the PBB sound that feels so transparent and fine and with a rich interpretation on one hand, and on the other hand that sound comes with a great energy. These impressions were confirmed at European Championship in Perth and Freiburg where I had the occasion to listen to the PBB live. I was thrilled when they contacted me for a close cooperation. I think that Florent Didier, the director and the musicians understand my « code », my composing, without words. It is particularly rewarding for a composer and the cooperation feels even more evolved.
Com PBB : What can we wish you? And to each other?
Oliver Waespi : First, health ! And a great year, full of emotions and music!
Com PBB : Oliver, in the name of all members of the Paris Brass Band's great family, many thanks! Thank you for these answers, work sessions and obviously for the piece that we'll try to sublime whenever we'll play it.
The creation concert is to be held next Monday, January 11th, at 8pm. It will be preceded by a public rehearsal on the morning, and a master class from Oliver Waespi himself on the afternoon.