A new Director for Paris Brass Band
The French "baguette" is changing hands.
Florent Didier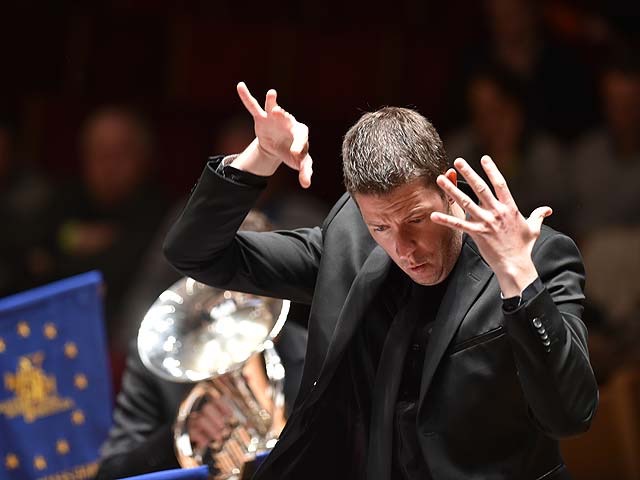 "After more than 12 years as the musical and artistic director of the Paris Brass Band that I saw arise and grow, a cycle is ending and now is the time to move on. The PBB is a part of my life and an ensemble which let me live incredible and unique musical moments. So I would like to thank all the musicians who made the PBB become what it is today – thanks to everyone who has accompanied this journey through all those years. Today, I also send my deepest thoughts and wish the best to my friend Dominique Collin, the PBB president, who is currently recovering.

These past 12 years have been very intense. It all started off with the idea of a small group of students at the Paris CNSM and ended with the title of runner-up of European Brass Band Championship in May 2019. We obtained French Championships titles, we took part in the European Championships, and we also had beautiful concerts all around France and in the world. These were always rewarding experiences with loyal audiences, ensembles and organizers who invited us. There were actions for young musicians and the young audiences, various recordings, the collaboration with composers for a number of new pieces that we commissioned, and so on.

I wish all the best to Laurent Douvre who comes after me as the new musical and artistic director. I am positive this amazing ensemble will keep on living and making large-scale projects in the future. I will always remain its first supporter anyway!"

Florent Didier
The new Director, Laurent Douvre, will start working with the group for the new season 2020-2021.
Laurent Douvre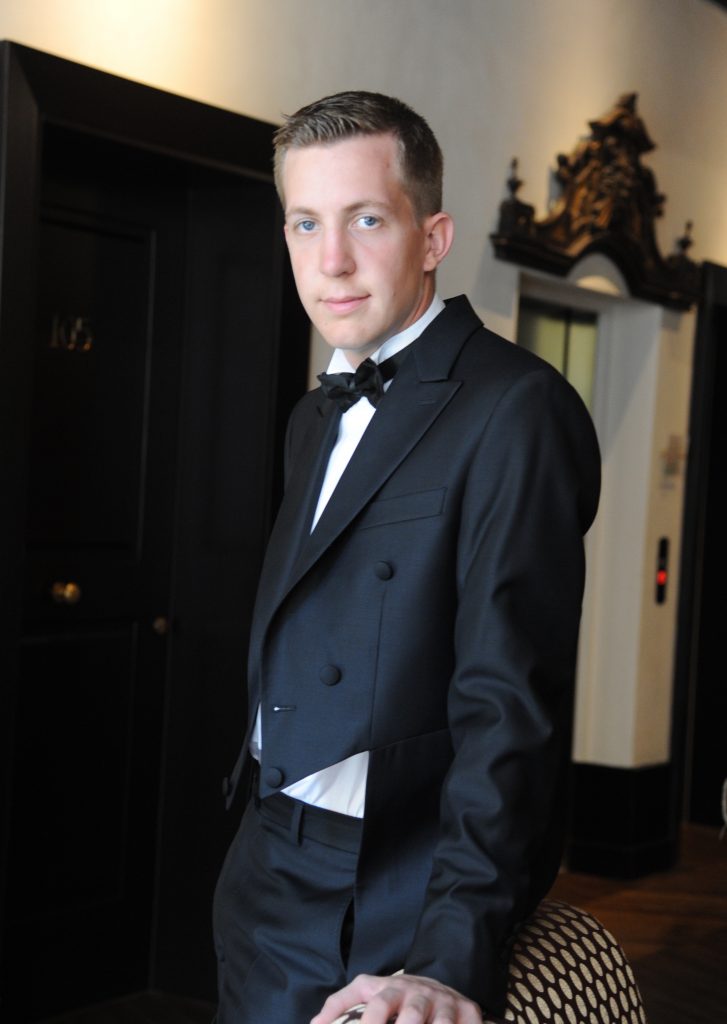 Laurent Douvre began his musical career by singing in a choir and playing percussion at the music conservatory of Mâcon where he is from. He continued his training by studying the trumpet, as well as the writing and analysis of musical compositions for which he received several diplomas from the regional conservatory of Chalon sur Saône. After his literary baccalaureate (musical option), he continued to pursue a higher education at "Université Lyon II". Passionate about conducting orchestras, in 2012 he created the "Ensemble de Cuivres Rhône-Alpes", for which is was awarded first place at the national competition of "Cournon d'Auvergne".
It was in 2011 that he joined the Music of Republican Guard in Paris, which has allowed him to deepen and expand his experience in conducting orchestras. Since 2013 he has also been conducting the Brassage Wind Band and pursuing performances with a rich repertoire, and in 2017 the rise to the rank of "Honneur" of Confédération Musicale de France. In June2019 the orchestra received the most prestigious award of the year in the highest division among French wind band.
Since 2016 he has conducted "Brassage Brass Band" and is pursuing the rise
of this orchestra to be recognized as one of the five best in France. With these, he is developing an approach to recording and film making, participating in many concerts, festivals and competitions, frequently winning awards. He has also been developing his love of teaching, and to that end he is also in charge of the orchestras at the conservatory of Bagneux.
Laurent Douvre become musical director of Paris Police Concert Band in
December 2018.